High Quality Soy Sauce Brewing Technology
High salt liquid state soy sauce's ingredients are non-GMO soymeal and wheat for our soy sauce . Our soy sauce is fermented over several months with traditional method and modern equipment,famous for its rich flavors and excellent tastes.
Combined our producing experiences with Kikkoman's advanced technology ,we can make the really high quality soy sauce.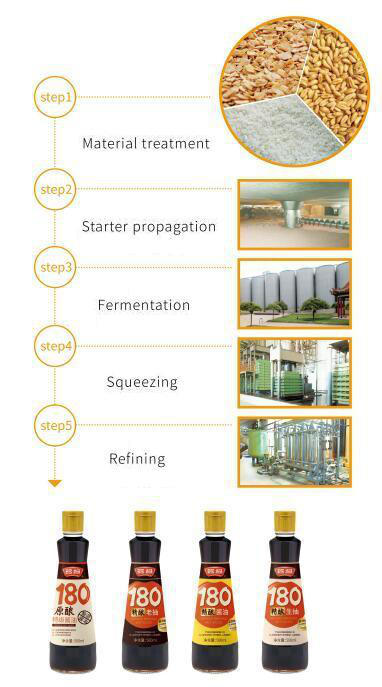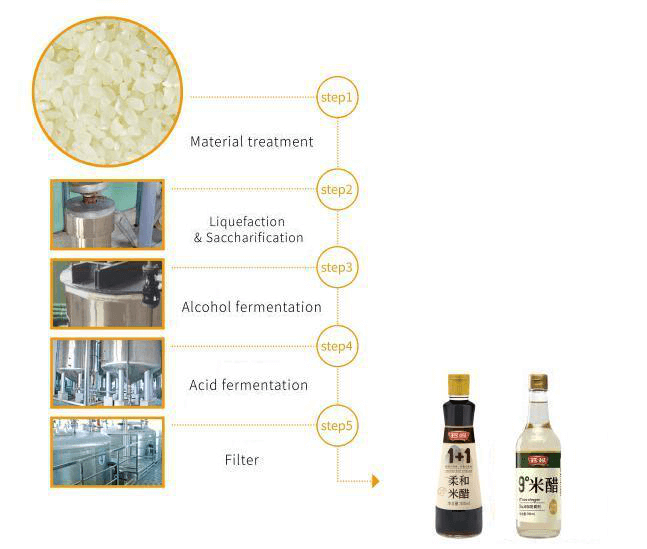 Vinegar brewing process by submerged fermentation, has the high concentration vinegar  technology invention patent.
The submerged vinegar fermentation technology is modern vinegar fermentation technology, our company is the leading company in terms of production technology and equipment.
By acquiring international advance brewing and research technology by our self, combining with our deep understanding on Chinese culinary culture, we will continue to develop and produce more popular for our customers.
We constantly strive for safety and higher quality.
We constantly strive for safety and higher quality to earn complete customer confidence in our products and services.
We carry out the quality management system firmly without any compromise, presenting in strict production process control, multiple testing on any raw material before the delivery, physicochemical tests and timely monitoring towards all production processes, as well as the standardized operation by employees on each production line.
Since the establishment ,we acquired many domestic and international certifications, including ISO9001 (Quality Management System), FSSC22000 (Food Safety Management System), ISO14001 (Environmental Management System), KOSHER (Kosher Food Certification),  Non-GMO Identity Maintenance Certification by SGS, HALAL (HALAL Food Certification Issued by Islamic Association of Shandong and MUI), etc.In the procurement, production,sales and other links od the work,stictly comply with the requirements of the certification system, dare not slack off. In May 2020,the company was audited SMETA by SGS, which further enhanced its international market competitiveness.